EXPERIENCE THE DIFFERENCE
SJO IS THE ONLY ALL-FEMALE PROFESSIONAL JAZZ ORCHESTRA IN CANADA.
Why does this matter?
Canadian jazz audiences are not discovering the rich artistic contributions of the female jazz community as performers, composers and arrangers. It's like reading only the literature that's been written by men - half of humanity's story is missing!
Sister Jazz Orchestra, created by Christian Morrison in 2019, is an 18-woman jazz ensemble showcasing Vancouver's most accomplished female musicians.
It's a celebration of mainstream big band jazz from the female perspective - the other half of the story. These dynamic musicians will entertain and move you and enrich your jazz experience.
For a more intimate experience of our musicians' artistry in smaller venues, Sister Jazz Quintet was introduced in 2022.
Both the full orchestra and the quintet are available to add uniqueness and style to your special events. Contact us for more information.
ATTEND A SHOW
MEET OUR MUSICIANS
DISCOVER THE MUSIC OF WOMEN
MARY LOU WHO?
Do women even write music for big band?
Every big band fan knows Duke Ellington and Benny Goodman. But did you know that one of their important and influential composer/arrangers was Mary Lou Williams?
From the 1920s through today, a diverse and powerful library of big band music has been written by scores of talented women, including Canada's own Juno award-winning Christine Jensen and Vancouver bandleader Jill Townsend.
SJO will take you on a musical journey of discovery through this rich repertoire, leaving you both informed and inspired.
ATTEND A SHOW
LEARN MORE
SJO IS PURPOSE-DRIVEN
WE EXIST TO SHOWCASE, EMPOWER AND INSPIRE THE FEMALE JAZZ COMMUNITY.
OPPORTUNITY
Giving female jazz artists more visibility, paid work and talent development opportunities.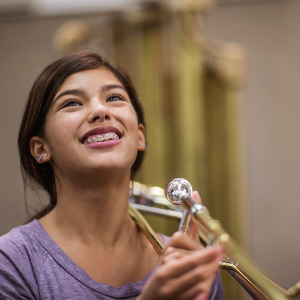 ROLE-MODELLING
Encouraging girls by providing visible female role models in jazz.
ADVOCACY
Building a professional network for the female jazz community.
MEET OUR LEADERSHIP TEAM
CLICK ON A PICTURE TO GET TO KNOW US.
PLEASE JOIN THE SJO COMMUNITY
---
Engage with us to make the female jazz community stronger.
We'll answer your questions and keep you updated on upcoming shows, our musicians' stories and special offers only for our SJO community.